Nutritious Catering for Events
Poke Bowl NY, where fresh and healthy catering options meet your dietary needs for any size group. Poke Bowl NY is a restaurant specializing in Hawaiian-style poke bowls with a twist and plenty of nutritious ingredients. With a focus on providing calorie-efficient and nutrient-dense meals, Poke Bowl NY offers a variety of menu options that are ideal for events or gatherings.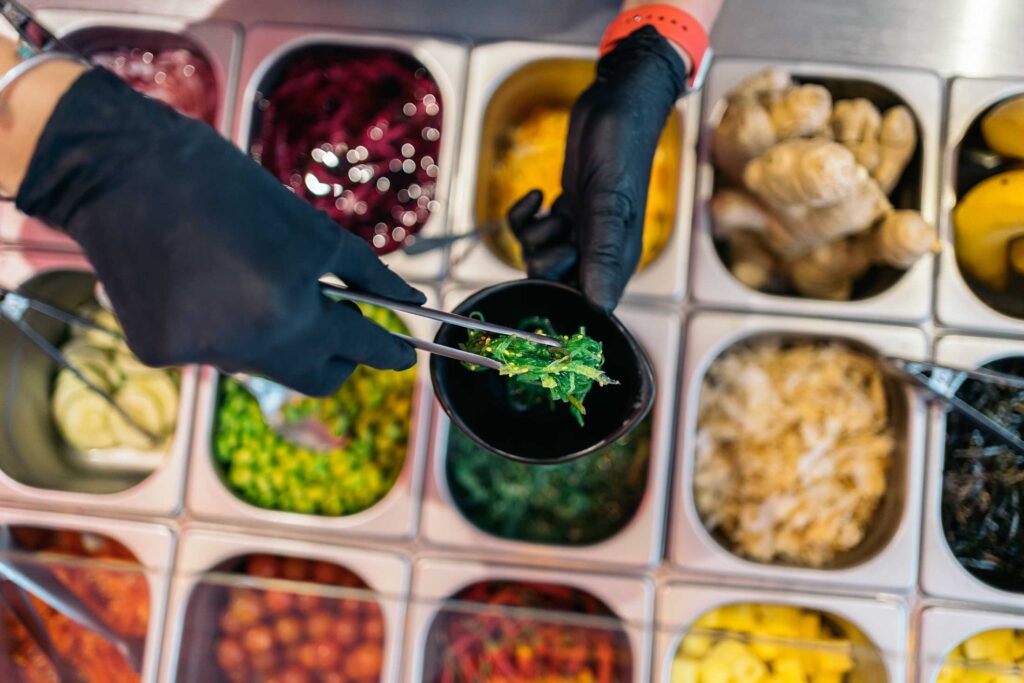 Customizable Catering that Works for You
We understand that many people look for healthier catering options. Our menu is designed to combine a wide range of nutrients, including fresh veggies, lean proteins, and healthy fats. Our customizable poke bowls allow customers to tailor their orders to meet their guests' preferences.
When it comes to creating your perfect poke bowl, you get to choose from a variety of ingredients. Start with a base of white or brown rice or mixed greens. Then, select your protein from options like fresh tuna, salmon, tofu, or grilled chicken. To top it off, you can add cucumbers, carrots, edamame, and avocado, packed with essential vitamins and minerals.
We suggest some customizations that can make your poke bowl even healthier. Choose brown rice instead of white rice and add extra vegetables for color and texture. You can also opt for a sauce with no added sugar that is still packed with flavor.
Our menu caters to various dietary needs, including vegan and gluten-free options. Whether you're looking for a plant-based meal or gluten-free goodness, we believe everyone should get what they want!
Poke Bowl Health Benefits
Our menu provides a well-rounded combination of nutritional benefits to help reduce the risk of chronic diseases, improve digestion, and provide sustained energy. Our ingredients include macronutrients, like lean proteins, carbohydrates, and healthy fats, and micronutrients, like minerals and vitamins.
Take Your Next Event to the Next Level
Create delicious flavor combinations in each bowl with our variety of sauces and toppings. Get the freshest ingredients packed with nutrition and tailor your meal to suit your healthy lifestyle. If you want nutritional information for menu items, visit the Poke Bowl NY website or contact a friendly catering representative for more details.
Choose Poke Bowl NY for your next gathering and impress your guests with the freshest Hawaiian-style poke bowls in NYC.